Lost Vape UB PRO Replacement Coils 3 Pcs/Pack
The Lost Vape UB Pro Replacement Coils have been designed for use with the Lost Vape Ursa Quest pod kit only. Adopting a mesh coil design, these sub ohm coils are available in two variants; a UB Pro P1 0.15 Ohm coil and a UB Pro P3 0.3 Ohm coil.
Features:
Lost Vape Ursa Quest Coils
Sub Ohm Coils
Mesh Design
Press Fit Installation
Suited To High VG Eliquids
Wattage range 70-90W.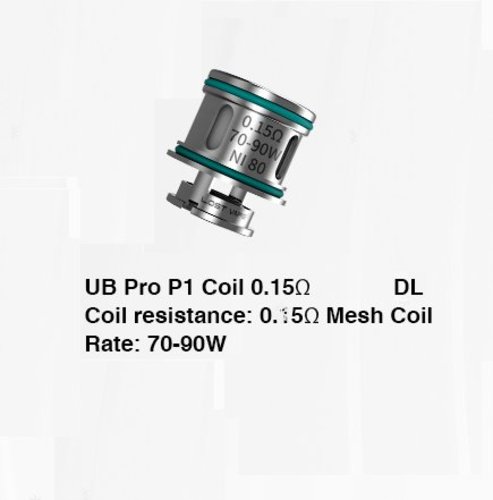 Applicable to the following Lost Vape devices (the list may date as new products are released):
UB Pro Pod Tank
URSA Pro Pod Tank
Cyborg Quest 100W Kit (UB Pro Pod Tank)
GRUS 100W Kit (UB Pro Pod Tank)
Thelema Quest 200W Kit (UB Pro Pod Tank)
Thelema Solo 100W Kit (UB Pro Pod Tank)
URSA Quest Multi Kit (UB Pro Pod Tank)
Equipped with a larger surface area to heat, these mesh coils deliver rich flavour extraction with large cloud production to match. A press fit coil installation makes it easy to insert these coils into the Ursa Quest pod, for a quick and hassle-free process. The UB Pro P3 0.3 Ohm coils feature stainless steel wire, allowing it to be compatible with temperature control vaping. Due to the sub ohm resistances, these coils perform best with high VG eliquids of 60% and above for optimum performance.
Contains:
3 x Lost Vape Ursa UB Pro Replacement Vape Coils