IQOS ILUMA ONE Starter Kit | Sunset Red
Free (2 Pack) of TEREA Sticks

The Iluma One is a single unit that houses a 1728mAh rechargeable battery and a heating unit in one pocket-friendly device, allowing you to enjoy up to 20 uses per charge, without having to wait for a separate unit to charge. Additionally, the device features an auto start function, automatically initiating the heating process for added convenience and ease of use.
The Iluma One kit stands out with a notable enhancement: the absence of the heating blades, instead utilising the new Smart Core Induction Sytem™. This significant improvement ensures a worry-free experience, eliminating the risk of blade damage. This means you won't have to deal with the hassle of cleaning after each use, making this device a convenient and low-maintenance choice.
Compatible with the all new Terea tobacco sticks which come in a choice of 10 tobacco and menthol flavours. Each Terea stick showcases an innovative stainless-steel element, designed to heat the tobacco from within, providing a rich and flavourful experience without burning it. Please be aware that the Terea sticks are exclusively designed for use with the Iluma series and cannot be used with any other IQOS models. Similarly, the HEETS sticks are not compatible with the IQOS Iluma, ensuring a tailored experience for this remarkable device.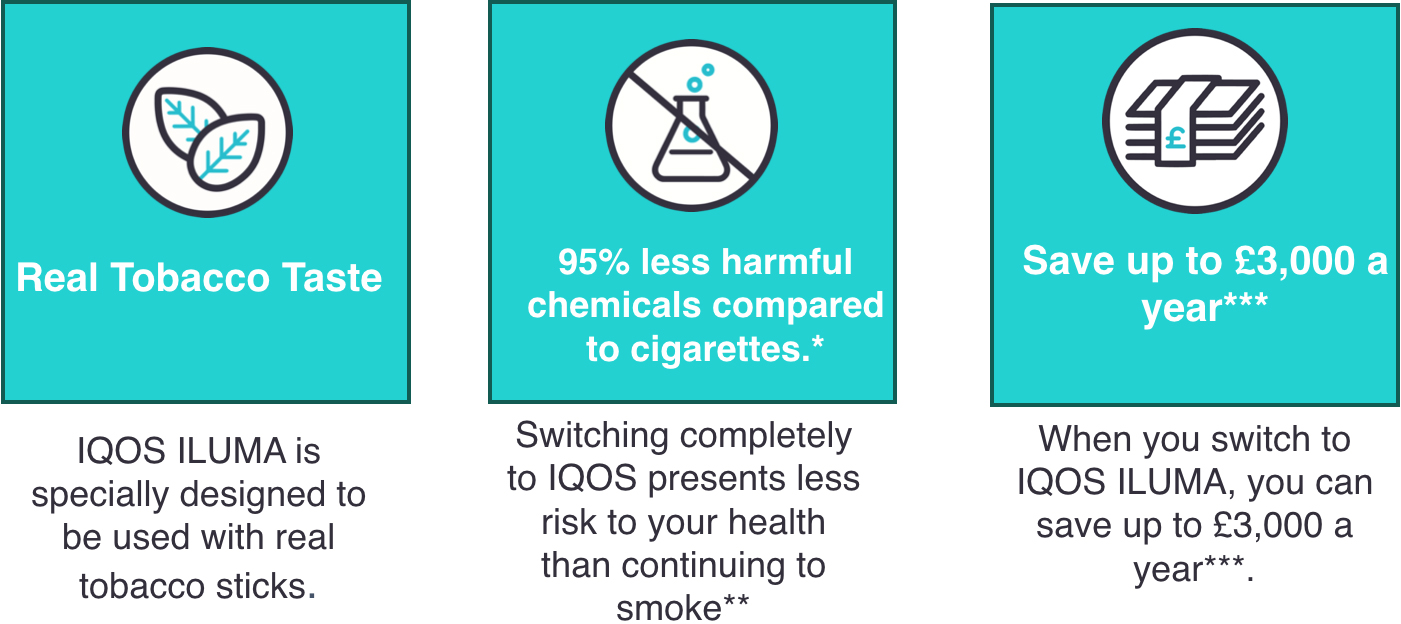 The new IQOS ILUMA ONE delivers a next level tobacco satisfaction in the most affordable way. Its practical, all-in-one design requires no cleaning and it will fit your everyday lifestyle effortlessly.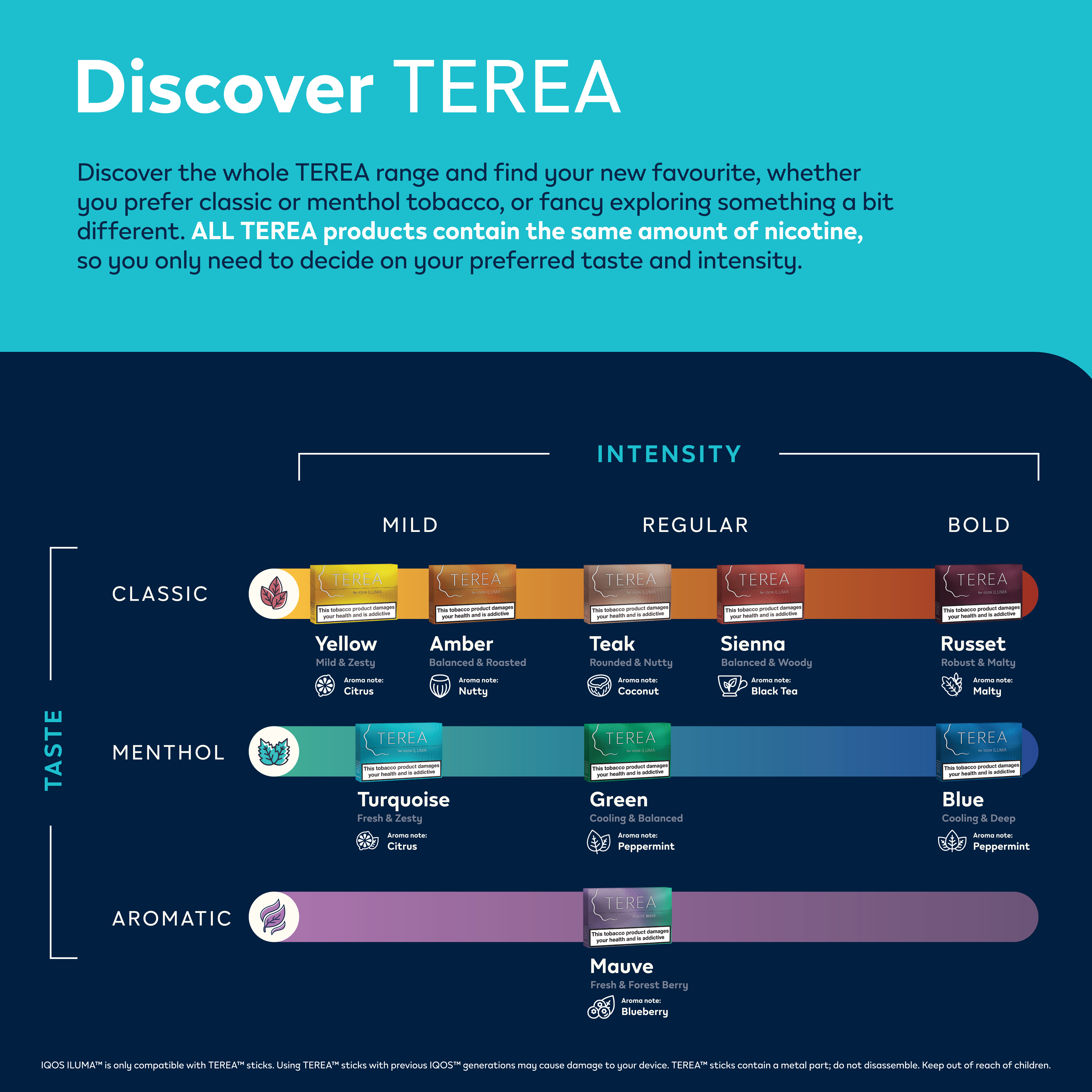 1. TEREA stick
TEREA sticks are made only for IQOS ILUMA and contain the highest quality tobacco. There's a metal element inside them, which heats the tobacco through induction.
2. IQOS ILUMA ONE
Packed with the same SMARTCORE INDUCTIONSYSTEM™ technology as its IQOS ILUMA series counterparts, IQOS ILUMA ONE delivers a clean and enhanced, next level tobacco experience.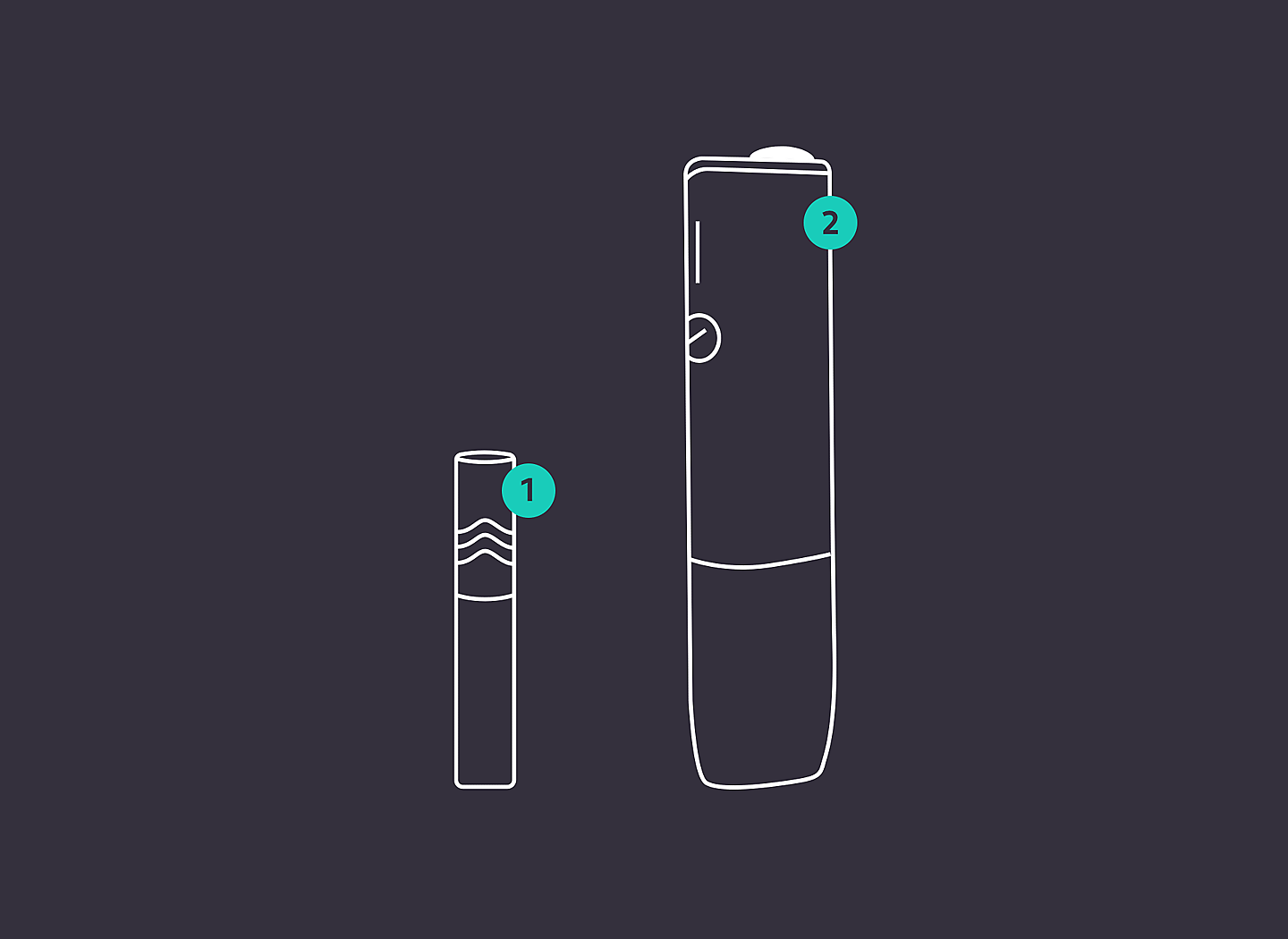 20 consecutive uses.
Enjoy 20 consecutive uses per charge, so you won't be without your device whether you're home, or on the go.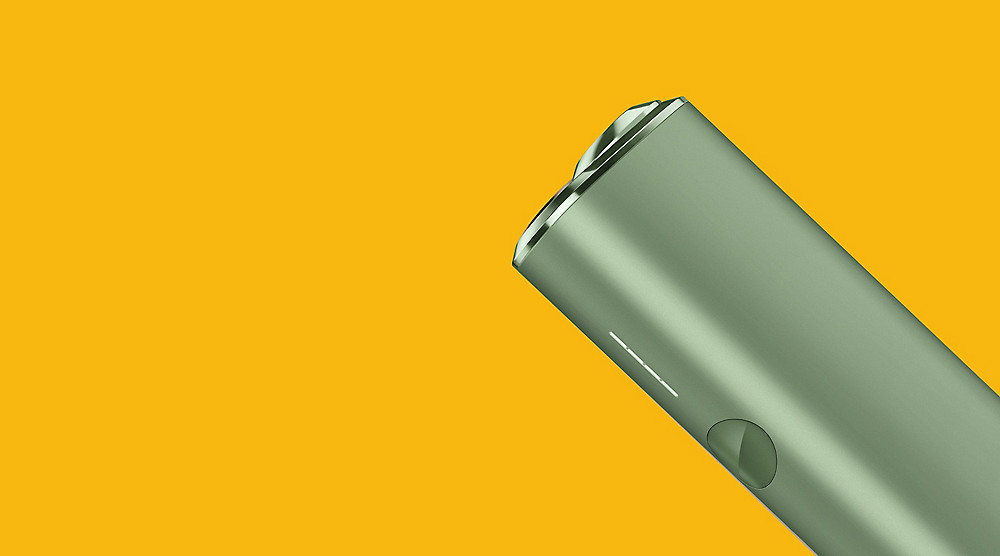 Pocket-sized.
All-in-one design.
Packed with SMARTCORE INDUCTION SYSTEMTM technology, the IQOS ILUMA ONETM offers an enhanced tobacco experience.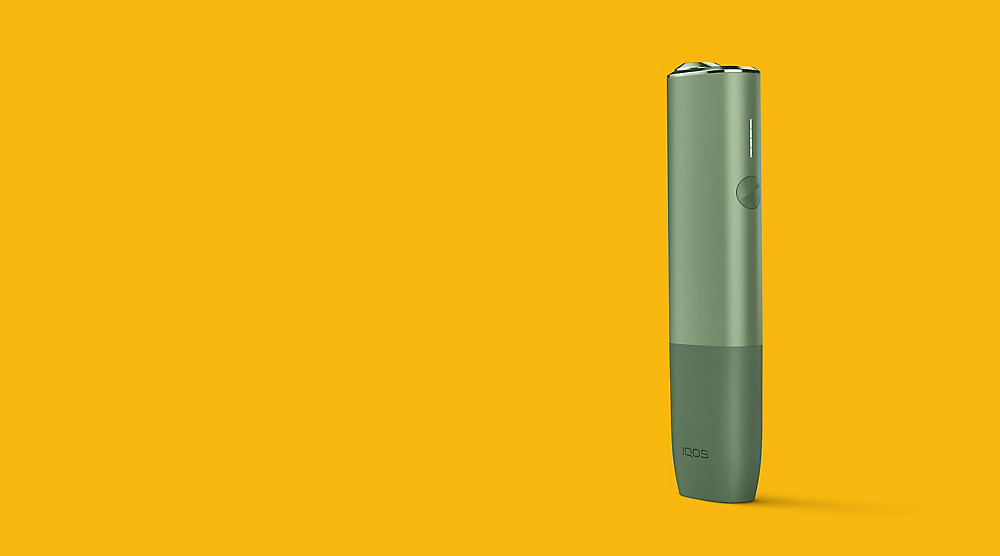 Find your perfect match
Choose from five stand-out colours for your IQOS ILUMA ONETM. Customise with a choice of accessories in a range of textures and colours.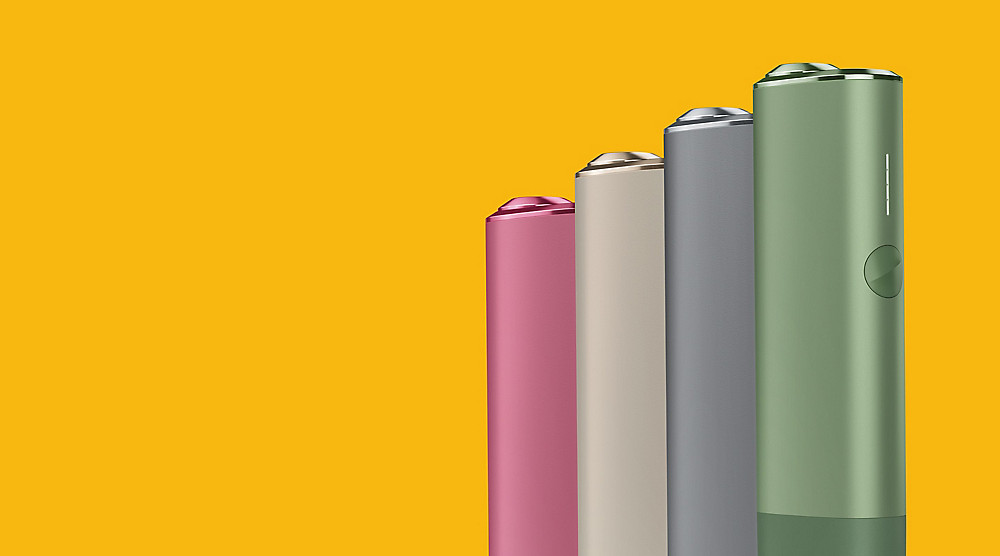 Dimensions
Height: 121.6mm
Width: 30.6mm
Diameter: 16.4mm
Weight: 68.5g
What's in the box:
IQOS ILUMA  ONE KIT (Sunset Red)
Charging Cable
UK Power Adaptor
2 TEREA Packs (40 tobacco sticks)
Warranty
The warranty of the IQOS device is valid for one year from the purchase date. The purchase receipt is the warranty certificate. In order for us to assist you, we recommend that you register your device online.As well as your 12-month warranty, register your IQOS device online to benefit from care you can count on, including our Accidental Damage Cover and free, next-day replacements.*
Find out more about the benefits, subject to device registration.
IQOS ILUMA™ Heated Tobacco Devices are designed to be used only with TEREA™ sticks. More information on iqos.com. Do not ingest or disassemble TEREA™ sticks. This product contains a sharp metal part which can cause serious injury if swallowed. Keep out of reach of children.
These products are not risk-free and provide nicotine, which is addictive. Only for use by adults.