GEEKVAPE L200 LEGEND 2 CLASSIC KIT
Please note: Tank is 2 ml capacity, as per required TPD regulations, images are for display purposes only, bulb glass not included.
The Geekvape L200 Legend 2 Classic Kit is a dual, 21700 battery cell device, packing a maximum output of 200w, which powers the included Z Max tank. The kit includes one of each of the M series 0.14Ω and 0.2Ω coils, offering DTL vaping up to 80 watts, and is available in six different colours.
The Classic L200 mod features the renown qualities of previous Aegis Legend models, including a 1.08-inch colour screen, safety lock and durable shock resistant and IP68 water resistance.
18650/21700 battery cells are sold separately, and if required, can be added using the drop-down selection.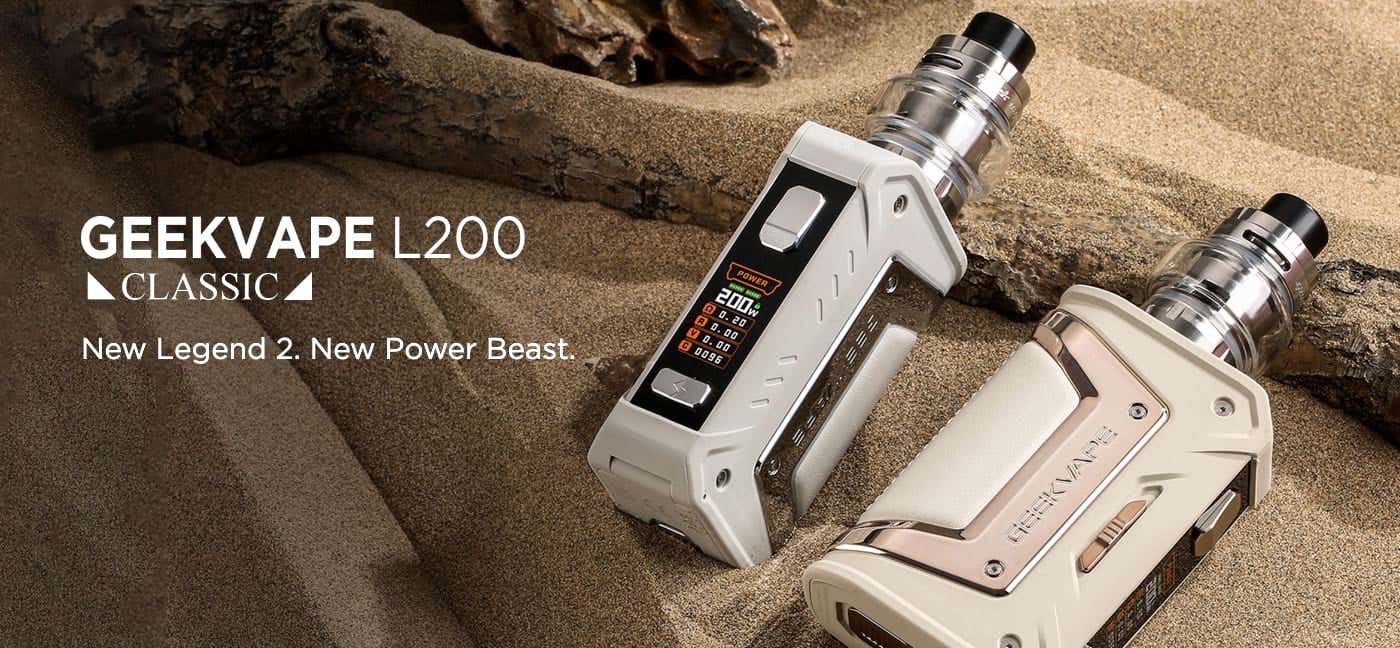 Features and highlights
External dual 21700 batteries
IP68 rating
Top airflow leakproof design
200w power output
Boosting mode
1.08-inch full screen
A-Lock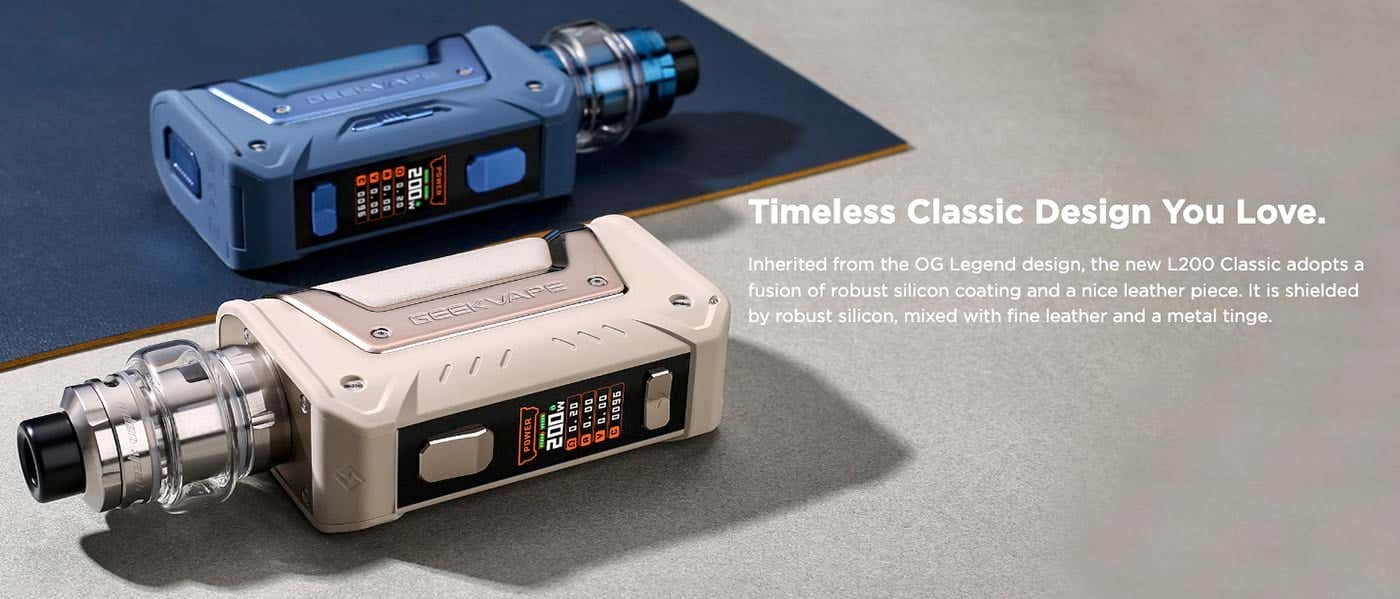 Available in 6 colours
The L200 Classic kit is available in the original classic colours and high quality, superior finish that the Aegis Legend series is known for.
Beige
Black
Blue
Rainbow
Red
Volcanic Grey

Tri-proof
The second generation of Geekvape Tri-proof technology makes the Legend 2 Classic with even more excellence, concerning its durability.
Featuring a IP68-rated water and dust resistance, as well as a higher level of shock resistance, providing an all-round better protection in harsher environments.

A durable power beast
The Legend 2 L200 Classic kit takes a leap in available power, supporting long-lasting, dual 21700 batteries, providing up to 200 watts output and extended battery life.
The kit comes complete with battery convertors, provided to allow for the use of 18650 battery cells.
Boosting mode
The L200 Mod features the all-new BOOST mode, automatically selecting the maximum output for the installed coil, boosting the possibility for endless flavour and vapour production.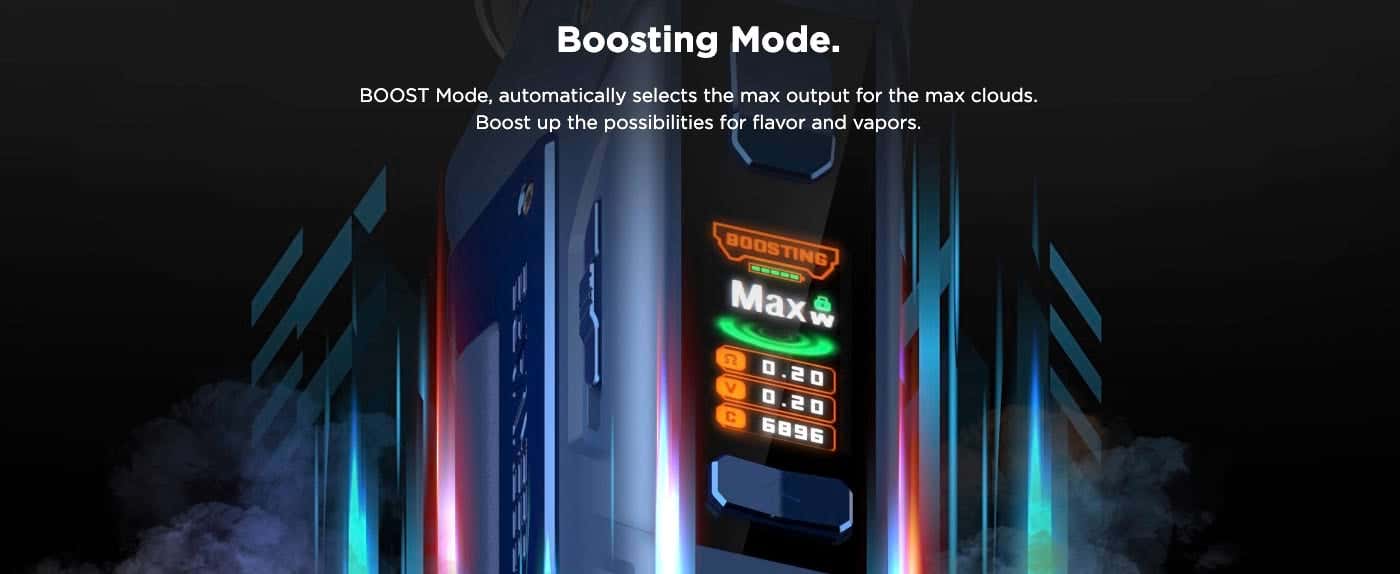 Large display screen
The L200 Classic features a large 1.08-inch full display screen, providing a more immersive visual experience, together with the new user interface, making the interaction more intuitive.

Safety
The Geekvape Classic L200 includes the A-Lock, a safety feature which prevents the mod from inadvertently firing on its own while in transit, and overheating or prematurely burning out your coil.

Z Max
The L200 (Legend 2) Classic Kit includes the Z Max tank, which features maximum leakproof technology, top airflow design and importantly, creates maximum flavour and vapour production.
M Series coil options
Single 0.14Ω M Series 60-80W
Quad 0.15Ω
Triple 0.2Ω Series 70-85W
Dual 0.3Ω Series 55-65W
Dimensions
⌀32 x 55.85 (Base: 26 mm)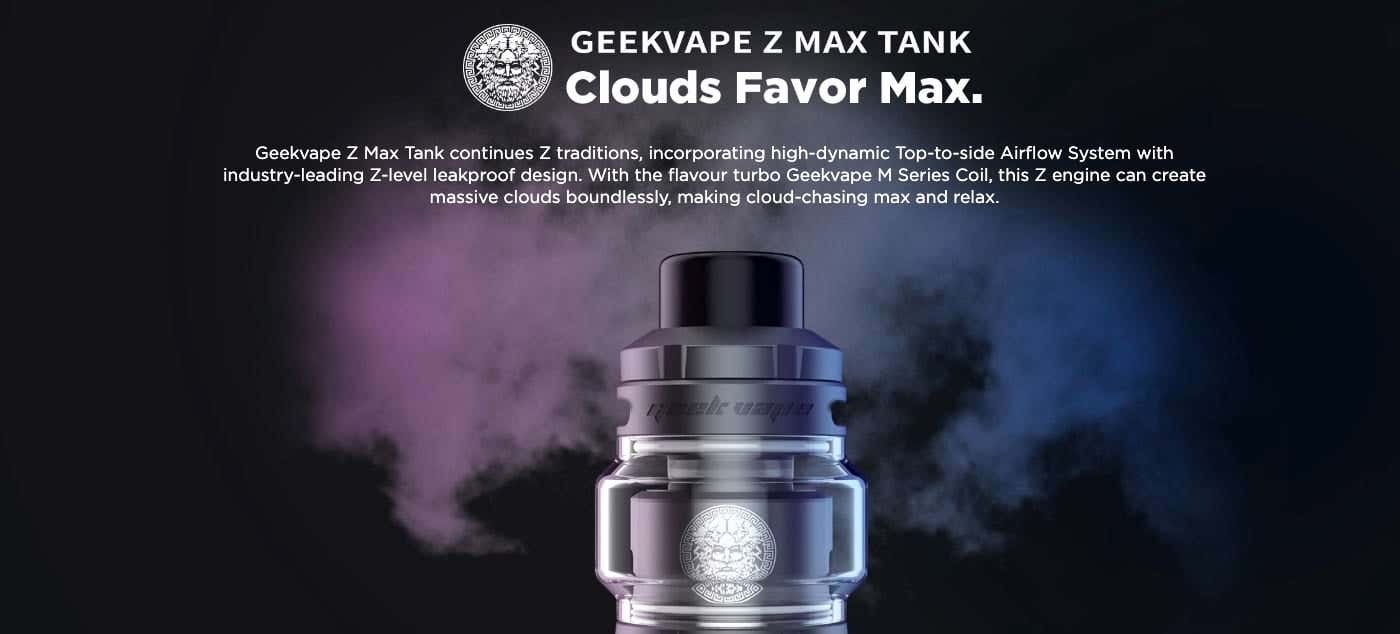 Leakproof, top-to-bottom airflow
The Geekvape Z Max tank boasts leakproof technology with it's integrated top-filling design, there's nothing you need to worry about, concerning leaking.
This powerful DTL sub-ohm tank features a top-to-bottom airflow system, allowing air to reach the coil from the side inlets, producing better and more precise flavour control.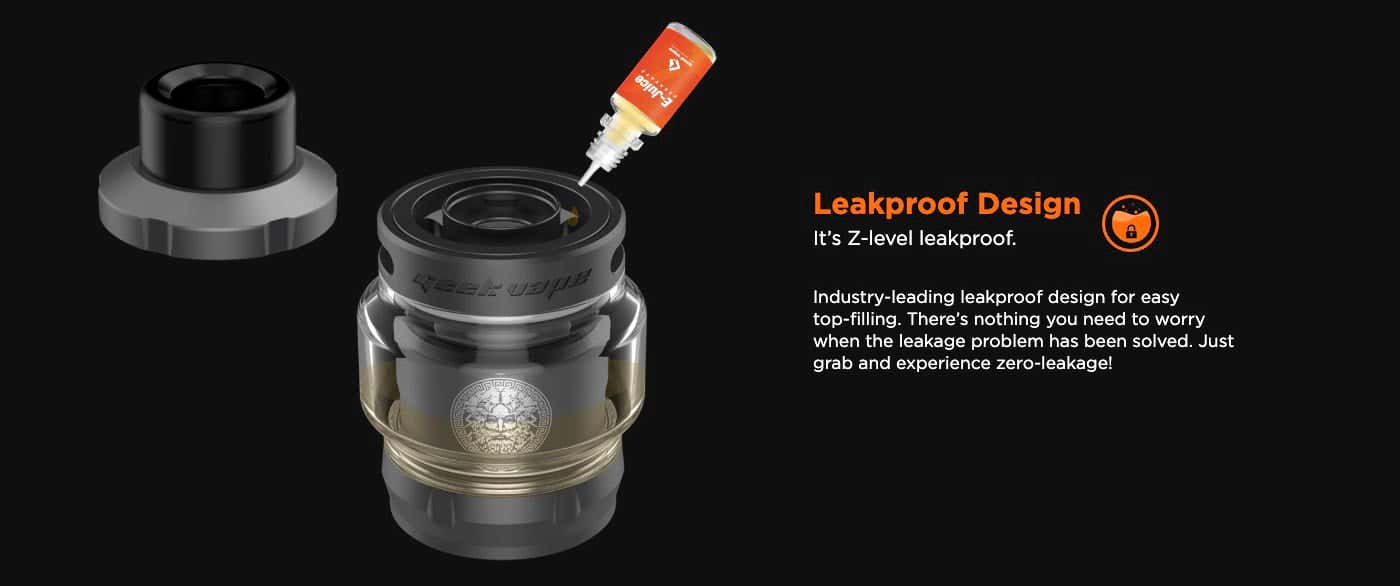 Specification / Parameters
Dimensions: 64.46 x 33.00 x 147.35 mm
Output: 5W-200W
Maximum output current: 45A
Maximum output voltage: 12V
Charging: Type C USB (Independent charger is always recommended)
Kit Includes:
L200 Legend 2 Classic 200w Mod (batteries sold separately)
Z Max Tank (2 ml capacity)
1 x M Series 0.14Ω Mesh coil (pre-installed)
1 x M Series 0.2Ω Mesh coil
Type-C USB charging cable
Spare Glass / Spare parts pack / Coil tool
2 x 16850 battery adaptors