FreeMax FL Series Replacement Coils 5 Per/Pack
Replacement coils for the FreeMax Maxus Solo Kit and the FreeMax Fireluke Solo Tank.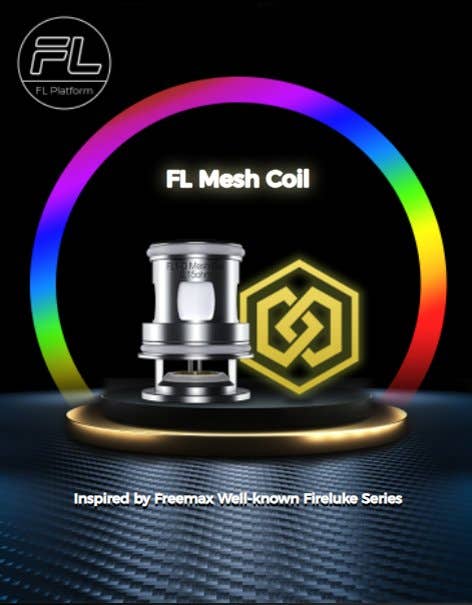 ---
FL Platform
The FreeMax FL replacement coils are available in three versions.
FL1-D 0.15 ohm Mesh

Output power: 50 to 80 watts.

FL2 0.2 ohm Mesh

Output power: 50 to 80 watts.

FL3 0.15 ohm Mesh

Output power: 50 to 90 watts.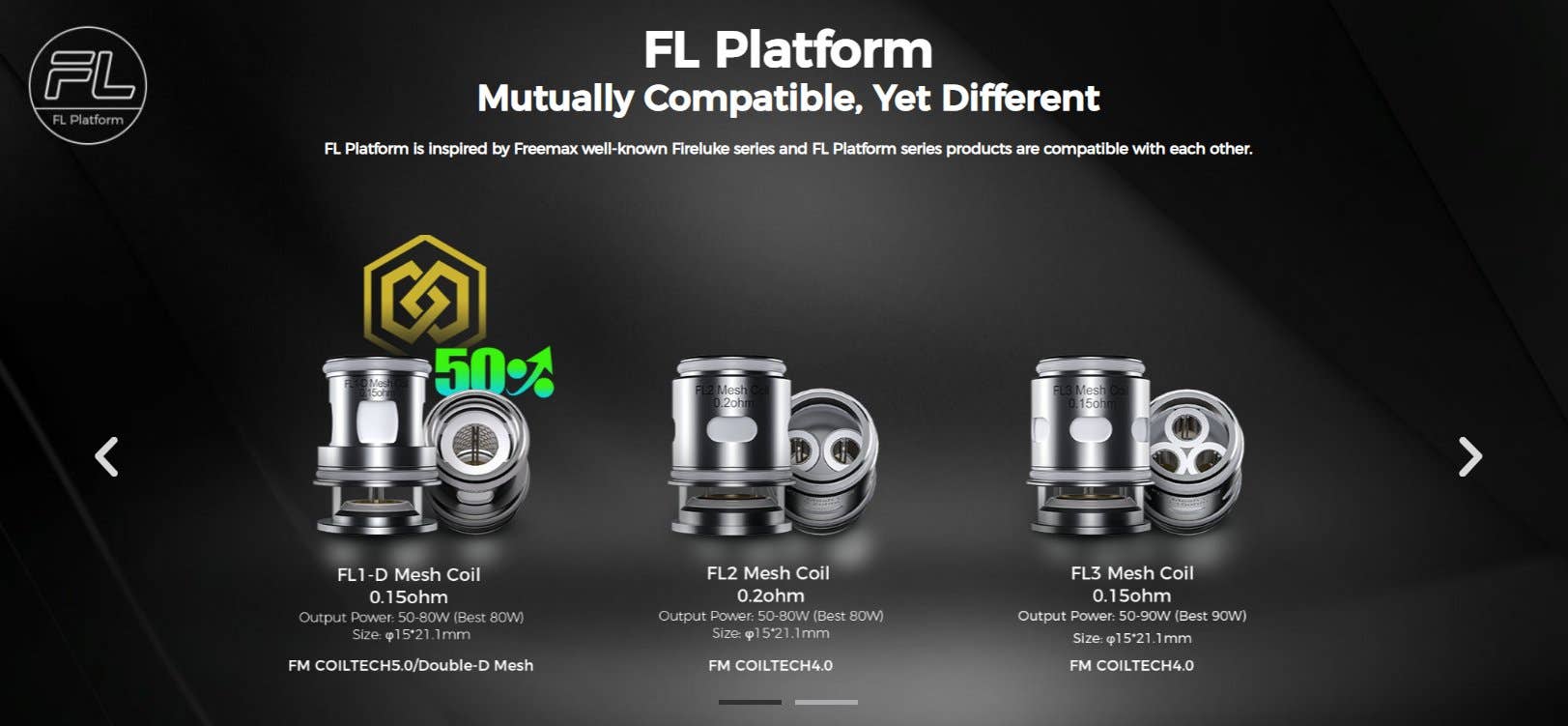 Each of the different types of coil will produce a DTL inhale with a large amount of vapour. The 0.15 Ohm FL3 coil will create the most vapour and is best used at 90W, but works well as low as 50W. Whereas the 0.2 Ohm FL2 coil delivers a little less vapour and is ideally used at around 50 – 80W. Alternatively, the 0.15 Ohm FL-D1 coil is similar to the FL3, but you'll get best results at 80W down to 50W thanks to its dual coil build.
With any of these, we'd recommend that you use an e-liquid with a 70% VG or higher concentration to get the most out of your coil. Also, they all feature a mesh build, which means that your e-liquid is heated up faster than it would be with a regular coil. This creates an increased amount of vapour and a fuller flavour.
FM Coiltech 5.0 Double-D Mesh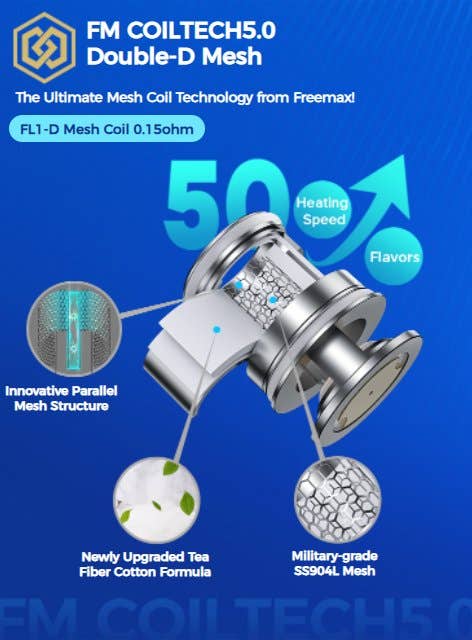 FM Coiltech 4.0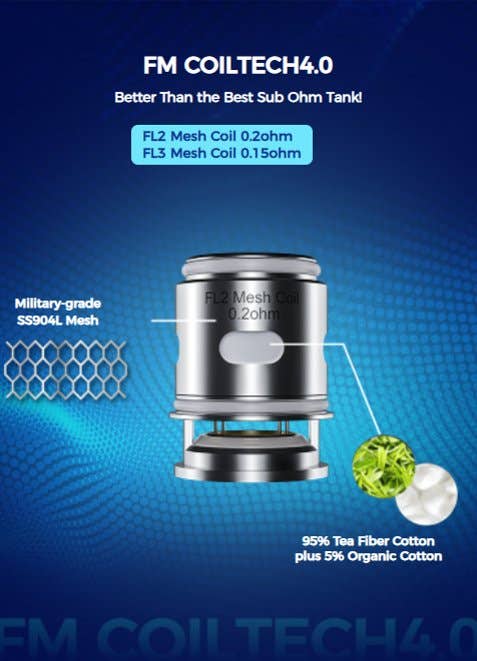 What's in the Box?
5 x FreeMax FL Mesh Coils.